Be the best healer you can be!


Reiki Healer Coaching Calls are for those who are certified at any level 1-4 who are looking to elevate their practice, refine their abilites, or their teachings!


We will cover anything you need to help you in your business right now!


You will leave your call feeling confident to take on your next level as a healer!



Your healing abilities are continuously evolving. Receive the extra support to ensure you are always growing to serve your clients and students.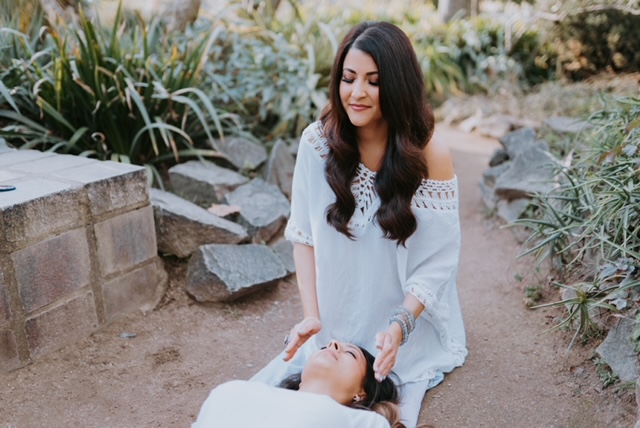 Hi, I'm Tyguenne!
My journey is a paradigm shift from "glitzy, glamour, girl" to "harmonious, humbled, healer." The glitz and glam never left, yet I dramatically shifted into a higher consciousness once I tapped into my innate powers.
It is my life's purpose to share my journey of self discovery, encouraging you to access your personal healing power to help you discover your ability to create ultimate happiness in your life with Chakra Therapy. You have powers too, and you are already using them! I just guide you towards rediscovering them.
I discovered Reiki at the beginning off my spiritual awakening, and my life was forever upgraded. I began my Reiki Usui Shiki Ryoho certification in Thailand in 2016, and am now a Master Level IIII Practitioner with hundreds of clients and dozens of students under The Beautiful Shift Certification Program.
My goal is to take you beyond the basic teachings of Reiki and really have you feeling confident in taking your healing a step further. Taking an active role in your mental, emotional, and physical healing is the ultimate form of self love. Let's get healing!

Thanks for submitting your information! Please continue with the checkout process.
Frequently Asked Questions
How do I schedule my appointment?
Upon purchasing coaching, you'll receive further instructions via email on how to book a time for your appointment.
*Keep in mind I am located in Saranda, Albania. All appointments will be held in mornings only PST.
Can I get a refund if I'm unhappy with my purchase?
Coaching calls are for those who are serious about investing in their evolution. We believe in the impact of these calls which is why we do not provide refunds under any circumstances. Be sure you are ready to invest in yourself before clicking purchase! You are worth it! :-)
Can I purchase coaching more than once?
Absolutely! If you find yourself in need of coaching more than once, simply purchase the coaching again!